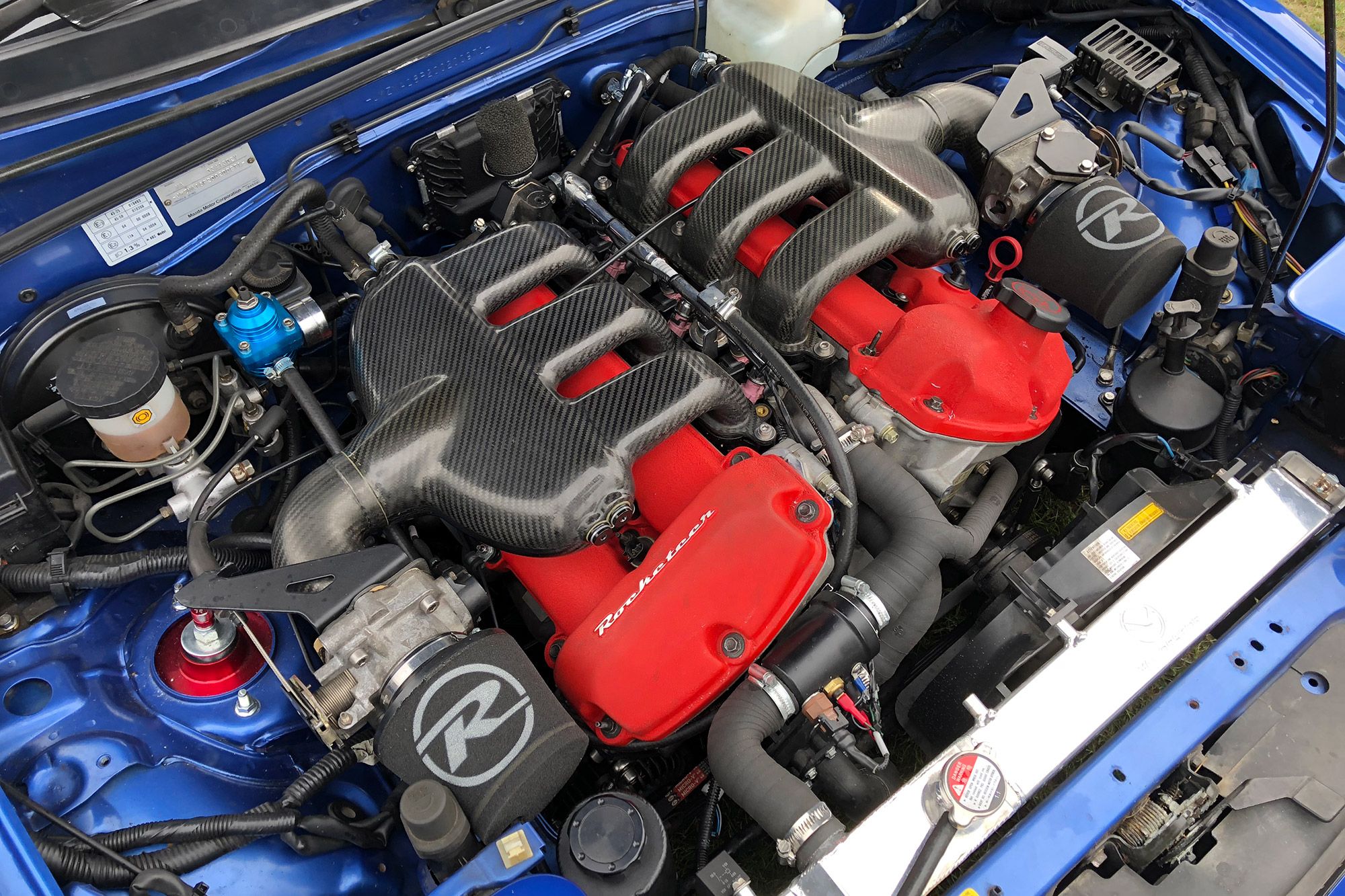 07 September 2020

Turn-key MXV6 customer testimonial

I have now driven my NA with the Rocketeer conversion for a 1,000 miles across a range of different roads. The car drives amazingly well. The V6 engine provides fantastic torque from about 1200 rpm and produces a smooth linear power delivery. In short, the car can be a relaxed country lane or motor way cruiser, converting in an instant to a brutally fast car (from personal experience it gives the latest Porsche 718S a run for its money, both in a straight line and around corners).

In real world driving experience, this conversion brings out the best of the MX5; from effortless acceleration in fifth when overtaking, just keeping it in 4th/ 5th on country lanes, a relaxing but very quick drive…or using the gearbox and storming along: the acceleration is brutal but oh so controllable. You can really use the responsive throttle and linear power delivery effectively for the initial set up and subsequent balancing the car with the throttle through corners. When cruising on main roads the car is more relaxing and long legged than standard with 3000rpm showing 70mph.

The engineering of the Rocketeer components is of very high quality, that is a major reason why I chose the kit over the Turbo alternative. People quite rightly compare the Rocketeer kit with fitting a turbo kit and focus on the lower turbo cost. However, the Rocketeer provides a very different drive, delivering loads of bottom end power and torque without the necessity of having to rev the engine; basically the engine pulls like a train from low down and throughout the rev range delivers bags of torque. Although I haven't yet measured it (engine still running in) I expect the 0-60 to be sub 5 seconds. When you also compare comparative costs, I took into account the relative life of the engine, there is no reason to believe that the V6 engine and components won't have a long life, certainly much longer than a typical turbo'd engine. In addition the the V6 engine is a good platform for subsequent and additional power increase (the VVCs and cams are an obvious area for development).

Finally, if you are going to consider the Rocketeer kit look at investing in a decent roll bar and sill reinforcers; this will give the car amazing stiffness that when paired with quality coil overs (Meister R) will deliver a comfortable ride with fantastic handling that take the MX5 nimbleness to new levels.