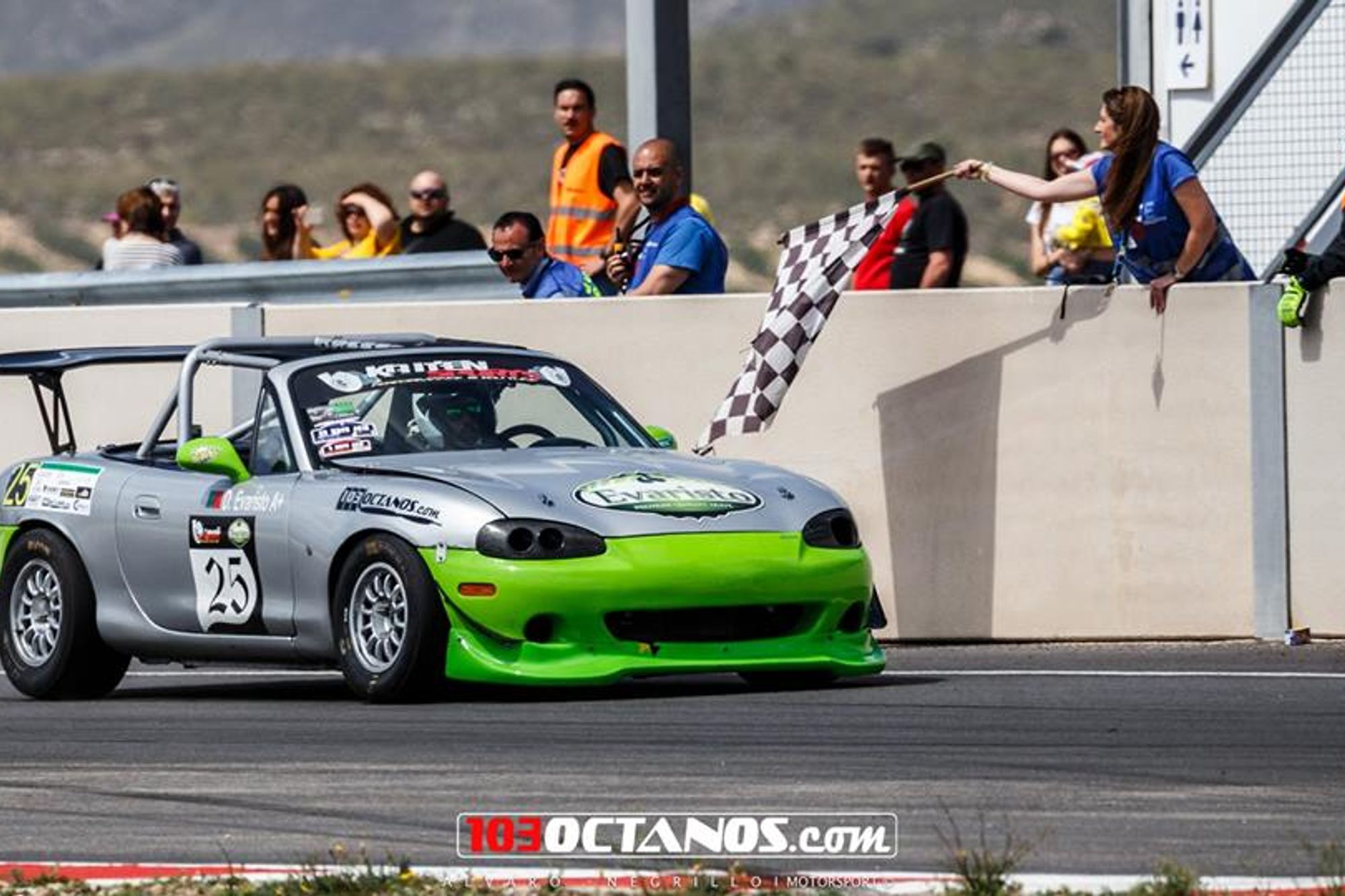 25 May 2018

MXV6 claims first race-wins with Team Kaiten in Portugal

We are extremely excited to announce the first success in motorsport for the MXV6 with two race wins on May 20 2018, in the Campeonato Andaluz de Velocidad Turismos in Spain!

This particular journey started back in 2017, when we were contacted by Abreu and Riccardo Kaiten, who run a small, but highly effective and very capable racing outfit and tuning shop, Kaiten Sports, in the south of Portugal.

These guys are known for building some pretty impressive competition and road cars. Not least, they recently won a championship in 2017, taking home the trophy from the Andalucian speed championship in a Mazda MX5 Cup racing car. The D1 category put them up against some tough competition, but the owner of the car Daniel Evaristo, and Team Kaiten, knew that more was possible.

The stock engine would need some serious modification to handle enough power to be competitive in the less restrictive D3 championship class, and the prospect of pouring money and attention into the stock 1.8 motor then maintaining such a machine, quickly got them thinking of other options… We have heard this before somewhere.

With plenty of experience in building one-off engine conversions themselves, Team Kaiten knew that developing an engine conversion for next year's championship would be tough. After an exchange of emails between us and the team, Abreau, Riccardo and Daniel (the cars owner & driver) decided to order one of the first 25 MXV6 kits. The team then set about converting their championship winning MX5 cup chassis into the first MXV6 race car!

The car currently makes over 270bhp due to a free-flowing exhaust and a little work to the cylinder heads. Abreu tells us that she is currently building a dry-sumped 300bhp motor with forged internals and a race- cam. Judging by the video footage we have seen so far, this will be quite a spectacle to see on any race circuit. We look forward to seeing things progress and wish Team Kaiten continued success in the pursuit for another championship victory. We will keep you updated.