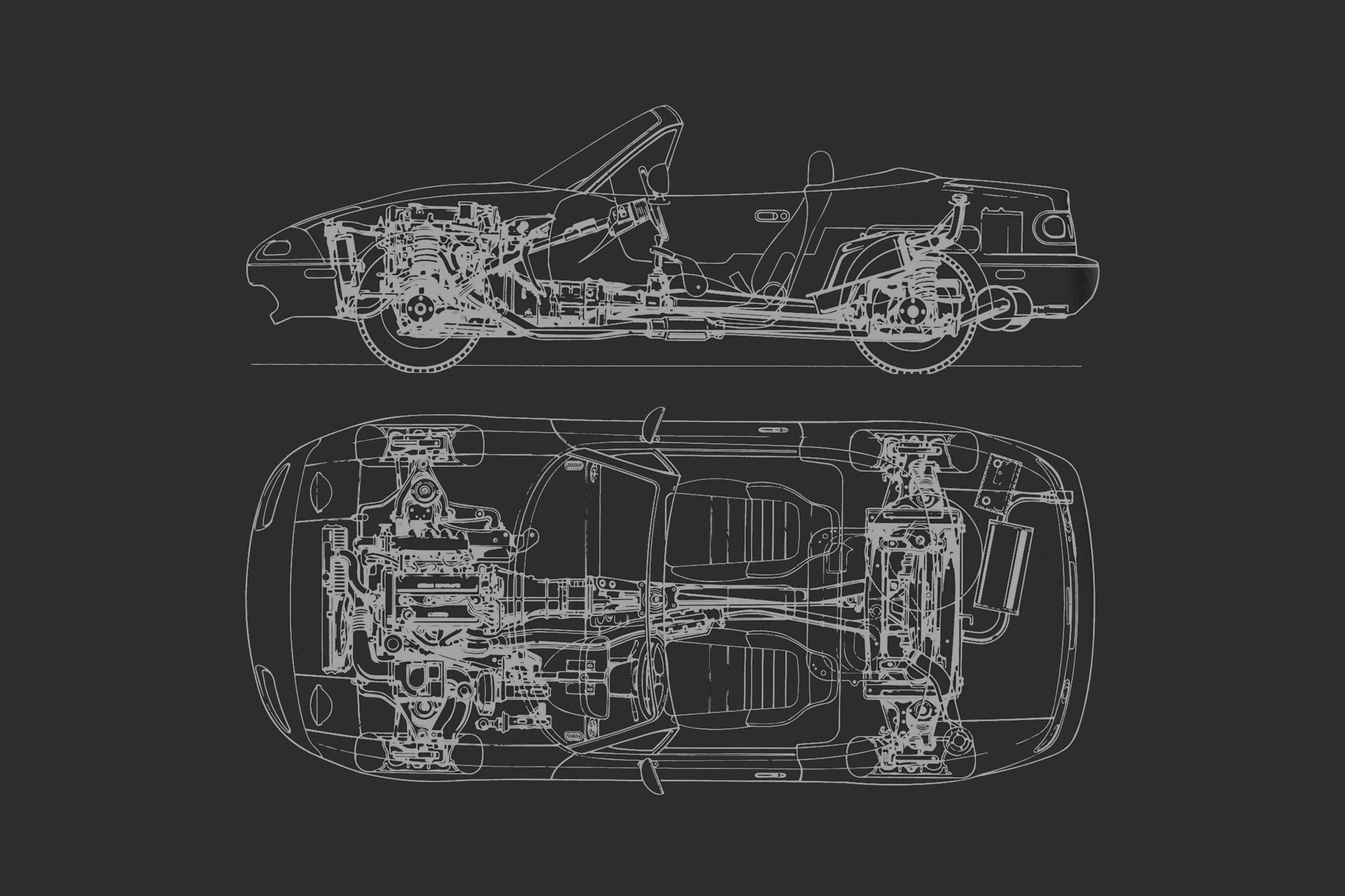 01 April 2017

Rocketeer MXV6 Development insight No.3 - Transmission

We have been making extremely good progress on the development of our production ready V6 conversion kit for the Mk1 & Mk2 Mazda MX-5. The interest we have had so far has been astonishing, we are thrilled to engage with such an enthusiastic community who appreciate what it is we do. As such, we thought we would share some of our development insights with you, we hope you will find this interesting, whilst serving to keep you updated on our progress.

We continue this series by taking a closer look at the why we chose to use the Mazda MX-5 transmission, and why the V6 power unit is in fact, kinder to the gearbox than a powerful 4 cylinder motor. When we started this journey, we actually considered using the Jaguar gearbox and rear axle. This would have been a significant undertaking, and without question, brought this conversion into a different league in terms of cost, and accessibility. Whats-more, as is the way with many of the parts on an MX-5, there is a good supply of used, new, and even performance parts available at reasonably low cost.

The options for MX5 gearboxes boil down to just 2. 5speed or 6. The six speed has slightly closer ratios and a stiffer casing but loses some of the precision shift feel.

Differentials also come in a number of flavours. Chiefly LSD or open. Of the limited slip versions there were 2 varieties:- Torsen and the clutch type. There are also several final drive ratios available. The net result of all this is a raft of choice for the car builder since, for the most part, all of these mechanicals are interchangeable. Our prototype runs a 6 speed gearbox from a Mk2 and a 4.1:1 ratio Torsen LSD. We think the taller 3.9:1 differential will work better with the torque of the V6 and will be testing this with a 5 speed gearbox in the next build. There is a really good guide on the different gearboxes, ratios, diffs, and even wheel and tyre sizes on Mazda.net here.

One of our concerns was whether the standard gearbox would cope with the extra power and torque. We are confident that it will cope fine. Not only are there are plenty of similarly powered MX5s happily running quite reliably, a 6 cylinder is much kinder to a transmission than a 4 cylinder of the same power output. Why? Torque figures are typically expressed as a mean number. What the gears and teeth of the gearbox actually see are the individual pulses of combustion. These can be up to 15 times the mean figure! (single cylinder engine). In a nutshell, 6 small pulses are much more gentle than 4 large ones. A more detailed analysis of this can be found click here.

When carrying out the MXV6 conversion, we recommend using an up-rated clutch, in fact, we supply one as part of the 'Complete Rocketeer MXV6 conversion kit', its rated to 318 ft/lb. Our bespoke, lightweight machined flywheel, has been dynamically balanced, and incorporates an integral ring gear for high rpm safety. The interface, between the MX5 gearbox and the AJ30 V6 is our CNC machined, T6 Aluminium hard anodised Adapter plate, with this, precision dowel pins are provided for accurate alignment and easy assembly.

Crucially, the flywheel and adapter plate are included in both the 'Complete' and and newly announced 'Expert' variants of the MXV6 conversion kit pictured below. Both of these kits are now available for pre-order at our online shop. As always, feel free to contact us with any queries.